A passionate and complementary team at the service of the vine and wine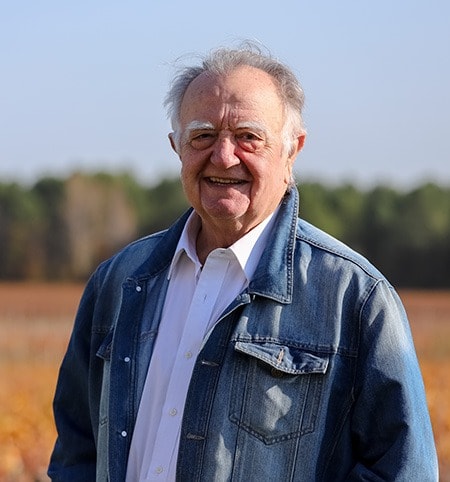 Jean-Pierre Leymarie
The owner of Château Lafargue, Jean-Pierre has dedicated his life to the property ever since starting work in the vineyard at the age of 14.
After obtaining his Brevet Professionnel Agricole (vocational diploma) in viticulture at the agricultural lycée in La Tour Blanche, he helped to manage the family business.
This included a market-gardening operation in the early days, but after 1983, when he took over from his father, he focused on winegrowing.
Identifying with the values of the Vignerons Indépendants (Independent Winegrowers), he joined the national federation in its earliest years. He developed direct sales of wines through participation in numerous trade fairs throughout France. Jean-Pierre is always happy to welcome visitors to the property.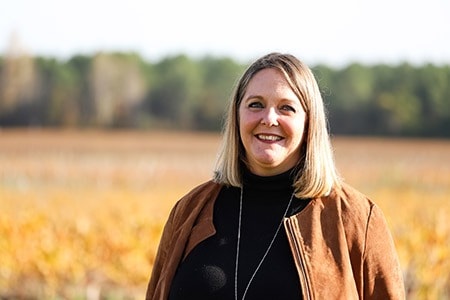 Carole and Lionel Peyrout
Jean-Pierre Leymarie's eldest daughter and son-in-law.
Carole has always lived on the estate and been very attached to it. She started her family there with her husband Lionel and their three children, Alexandre, Arthur and Zoé.
After studying to be a social worker, she worked for 22 years at Bordeaux University Hospital where she accompanied patients and their families in the cardiology department. She gradually became more involved with the property in 2016 to ensure that its management remained within the family. Her husband, Lionel, joined her in 2018 on a part-time basis to lend a hand.
A special education teacher by training, Lionel is also director of a medical and social association. Originally from a village in the Périgord Vert, he shares Carole's commitment to caring for the land and preserving the family heritage.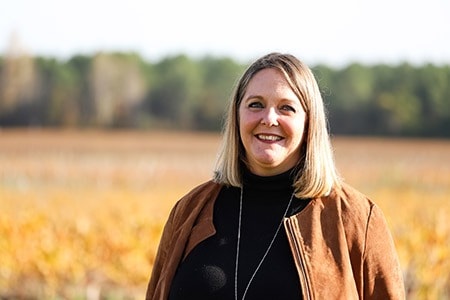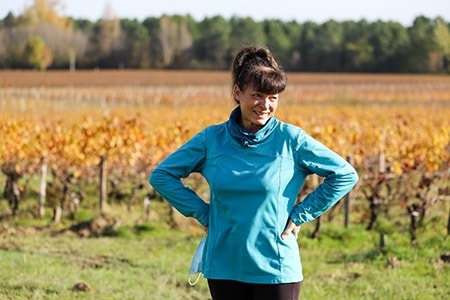 Mariannick Augeraud
Mariannick is a specialized agricultural worker, and responsible for the preparation of orders. Having been an employee since 1981, she has developed a deep bond with the property, which she knows like the back of her hand
Tending the vines, labelling, preparing orders, she has seen three generations follow one another and has participated in the changes that have taken place in the vineyard.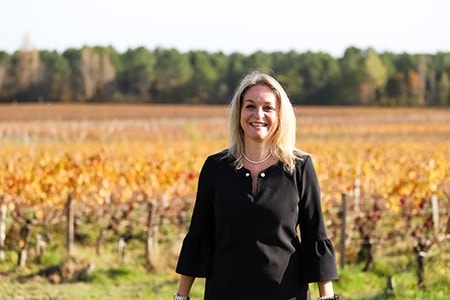 Muriel Brunel
With a degree in Anglo-American Languages and Civilizations and a diploma in wine and spirits sales management, Muriel is our Sales Manager.
Having gained experience in the reception of visitors and tours at Château Mouton-Rothschild, she joined Château Lafargue in 1997. Muriel has continued to develop the marketing of the property's wines.
She welcomes, advises and accompanies visitors. She also travels around France throughout the year to meet customers at the many trade fairs in which we participate.
Passionate about her job, her skills and expertise are major assets for the property.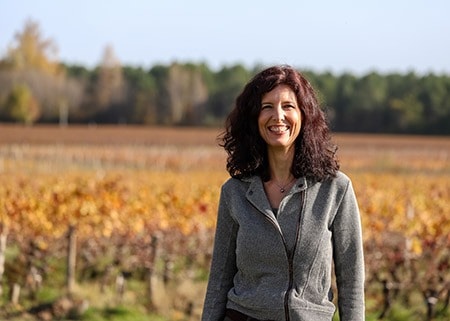 Nathalie Figula
Nathalie is our export assistant. She worked at Domaines CGR in the Médoc before joining us in 2007. Nathalie takes care of the administrative and accounting aspects of the property. She also helps the Sales Manager with receiving visitors, tours and tastings.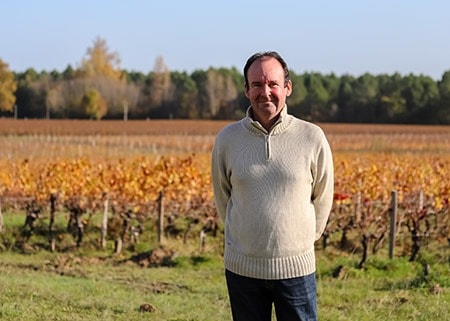 Philippe Simonnet
With an agricultural engineering degree from ENITA, Philippe worked for several years at the Domaine de Chevalier and Domaine de la Solitude before joining the team at Château Lafargue in 2002
Responsible for the winery and vineyard, he is our Technical Manager.
Passionate about his job, he manages the vineyard with expertise and meticulous care. He worked to obtain HEV certification in 2015, having initiated QUALENVI certification, the Environmental Quality approach organized by the Vignerons Indépendants federation in 2006.
Tours and tastings at Château Lafargue
The Château Lafargue team will be delighted to welcome you to visit the family property and taste its wines. Our tours are also an opportunity to learn more about the history of one of Bordeaux's finest and most prestigious appellations: Pessac-Léognan.