Château Lafargue's terroir
The château's soil is the result of very long geological evolution. In the course of this process, sedimentary layers were deposited in the Aquitaine Basin. This occurred during the changes in sea level caused by floods thousands of years ago.
From the Pyrenees to the Gironde:
the geology of the Aquitaine region
At the end of the Tertiary and Quaternary periods, the Garonne and its tributaries carried large amounts of pebble-rich alluvium to the Bordeaux region. This was known as graves (gravel). This natural phenomenon was due to intense erosion in the Pyrenean chain.
Pebbles and gravel mixed with sand and clay covered the layers of limestone sediment. This alluvial mixture ensures excellent water drainage. It also benefits the vines by storing heat during the day and releasing it at night. This limits excessive temperature variations and facilitates the balanced ripening of the grapes.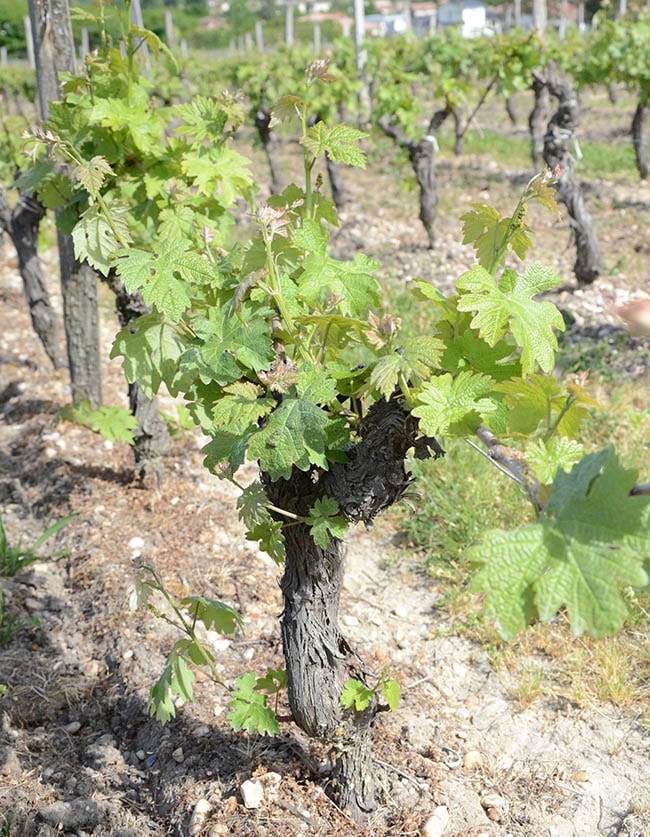 Château Lafargue's vineyard is planted with Merlot, Cabernet Sauvignon, Cabernet Franc and Petit Verdot for the reds, and Sauvignon Blanc and Sauvignon Gris for the whites.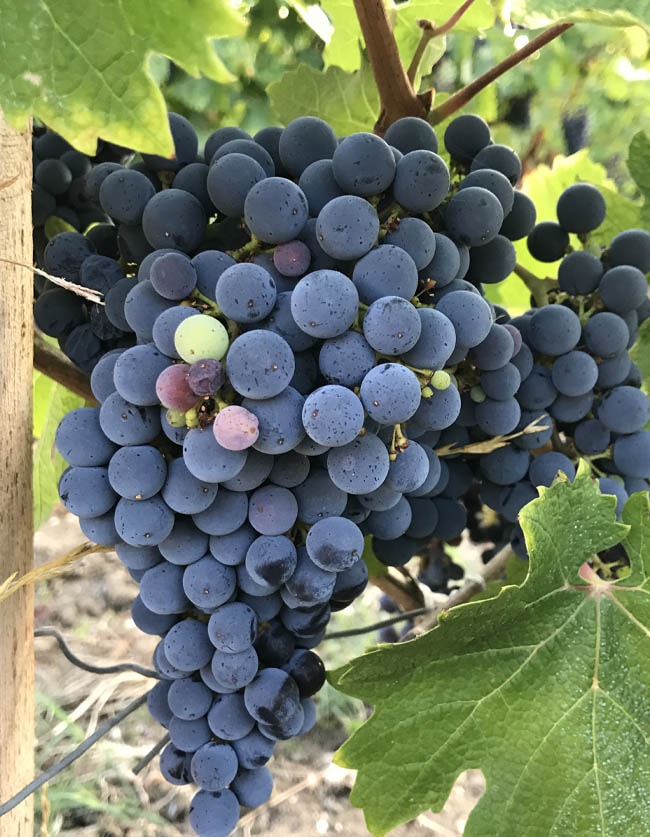 Cabernet Sauvignon bunches
Merlot
Merlot does well in cool clay-limestone soil. It is an early ripening grape that offers dark berry flavours, aromas of red fruit, plums and notes of truffles. Picked late, it develops notes of prune.
Cabernet Sauvignon
Cabernet Sauvignon is one of the star Bordeaux grape varieties. It needs warm sandy-gravel soil. It produces richly coloured wines with a strong tannic structure.
The berries are small with thick skins and have notes of blackcurrant and violet, as well as empyreumatic aromas (smoke, toast, pepper etc.)
Cabernet Franc
One of the oldest grape varieties in Bordeaux, it prefers sandy soil. It contributes notes of red fruit and spices. Blended with Cabernet Sauvignon and Merlot, it gives complexity and a broad aromatic palette.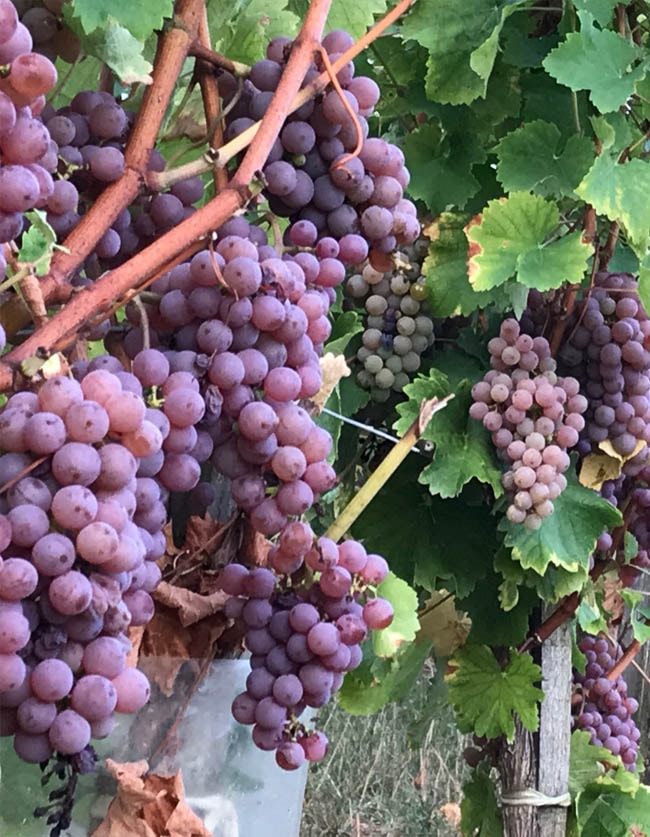 Le Petit Verdot
Petit Verdot is a late-ripening gape that brings intense colour and a certain tannic richness. It has aromas of violets and prefers clay soil.
Sauvignon Blanc
Sauvignon Blanc needs cool limestone soil. It has boxwood, broom and citrus notes, and contributes structure, acidity, aromatic freshness and minerality.
Sauvignon Gris
Sauvignon Gris has aromas of grapefruit, passion fruit, lychees and a hint of toast. When blended with Sauvignon Blanc, the aromas are more accentuated.
Tasting of our Pessac-Léognan wines
Would you like to visit our family vineyard and taste our wines, with their classic expression of the terroir?
The Château Lafargue team will be delighted to welcome you, by appointment, for a tour of this family property and winery in the Bordeaux region.